Wholesale Trade
We were very impressed with Michael, very happy with the work.  He was very thorough, and we liked his approach. We had sort of tried to do the process on our own, and came to the conclusion that none of us were real experts, and we could use some help with this.  I guess the thing that impressed me most was the thoroughness when it came down to the spreadsheet he was using to track all the various requirements.  It was very impressive in terms of covering things we would not necessarily have thought were issues. We were kind of stumbling through the process, and we appreciated his methodology.  He knew the best was to go through the process, and at the same time he was open to being flexible and to consider our comments and adjustments.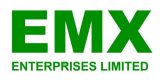 Michael is a great individual and his team was awesome. They were very very thorough in helping us with our selection of an ERP system. I think the one thing that really helped us out is all the stuff that puts most people to sleep didn't put them to sleep.  In reviewing and documenting all of our processes, they were amazing at getting it down to the detail level so they had a thorough understanding of the needs of our system.

Professional Services
Michael has been a great help, very resourceful and knowledgeable. We were able to get his assistance with planning and searching for a new ERP system. I would highly recommend him to anyone looking for a new system. He knew about various solutions out there, and was always available and there for us. Michael will help us with the implementation as well, and is currently advising us on an ROI study and client references as well. It's great to have a third party to provide feedback and advice, to make sure we are not forgetting anything or making mistakes.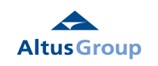 Lawrence was very helpful and knowledgeable. He spent significant time on site with us and brought experience we didn't have in house. He had specific expertise in "grilling" the vendors and ensuring we received appropriate documents, seeing the process through, clarifying information and making sure proposed vendors were providing what was needed to make our decision. We have a fairly small head office, and so we needed someone with his background, someone who had been through the process before. It was a useful expenditure.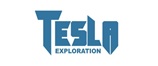 My experience working with Lawrence was very positive. This was the first time I had worked with an IT consultant retained directly by our company rather than a vendor, and it was a very different experience. I am happy with the work that was done, and would not hesitate to retain 180 Systems in an advisory capacity as we move forward with this project to review our business needs analysis to make sure we are not omitting any key components and to provide advice during the configuration and implementation phases. Lawrence provides value for money, is easy to work with and very down-to-earth. He quickly established a very good working relationship with our Steering Committee and developed a reputation as being an honest and positive broker for our firm.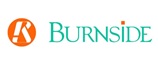 Michael's expertise was invaluable in helping us choose our PSA solution. With his guidance, we were able to quickly identify our critical requirements, narrow the field down to a handful of vendors that met our needs and shaped a best-of-breed RFP process. Investing in his company was the smartest move I made in the process. I cannot recommend him highly enough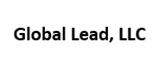 I would like to take a moment to thank you for the very professional way that you handled this assignment. You proved to be an experienced and expert advisor as you led us in the selection of our new accounting system. I am very pleased with the process that you took us through and with the choice that we made. I am looking forward to what looks to be a straightforward implementation of OpenAir system and want to wish you good luck with your future endeavours. Please feel free to use us as a reference; I would not hesitate to give you an excellent one. Thanks again for your help.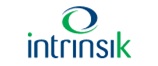 180 Systems assisted with the selection and implementation of an ERP system. We appreciated their cut-to-the-chase approach, detailed interview technique and getting the essential requirements defined. They provided the process and analysis we needed to help make a selection, and helped us with a very tight deadline in implementing the new system. We worked long and diligently and went live on-time.
Public Sector
180 Systems is very professional, and they have provided excellent advice. We would not have been able to select the systems effectively without their help. We had a lot more confidence because of the process they went through with us. It made us rethink the approach to selecting software, and this was far better than what we had originally thought.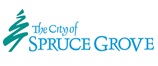 Michael set up the process for determining our requirements with templates he had developed, and he would look over our shoulder and make sure we didn't get into trouble. That was his main role, and that's exactly what we wanted. All of these templates were an added bonus. We're happy with the process that went on and with our decision. Perhaps Michael could still play a role during the implementation, as a high level advisor to the project management team, maybe check in every week to ensure they are not forgetting something, or getting off track. We're in good shape having chosen our vendor and we would certainly consider using Michael again.