Public Sector
Michael was excellent. He kept us focussed, analyzed our situation and guided us through the process. He attended all the demonstrations and took notes so we could stay focussed on the demonstrations. He summarized the notes and sent them back to us quickly. When called with a question he was very responsive and would always get back to us in a timely manner.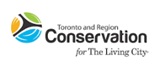 Michael helped us to do a Gap Analysis and a Process Review with review of some System alternatives. He is an extremely strong professional to work with, I only have good things to say. Michael is extremely knowledgeable, especially in ERP systems, and really knows about Business Process as well.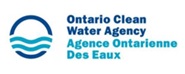 Michael helped in our System Selection. He was excellent. Michael provided a high level of expertise in the various software systems, and helped us sort out our requirements. He was very personable, and his billing rates were reasonable and appropriate, compared to the big consulting firms.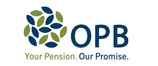 Michael had very good insights on our process and provided management with an independent voice and organizational help on meeting deadlines and that was very helpful. I also think his reports were done very well. They were very thorough, even though it was a difficult time with Hurricane Irma. Conditions made it really hard but he still did a great job. It was very valuable that he and I were able to talk on the side, as I was mulling over ideas of delaying some of the implementation at the time and he agreed with my take. I was afraid that it would be too much for the team to manage, and having Michael there on the side really helped. It turned out to be a good decision.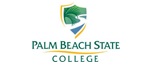 Financial Services
Selecting a new system is a very complicated task, not something you do every day, so it is great to have an expert working with you who is acting in your interest. 180 Systems has a good process and know certain questions to ask the vendor. 180 Systems is not working for them, and that is what you want. They is not going to make your selection for you, but they set you up with the right tools to make the decision. 180 Systems handled it well, had a good format, focused on the bigger things as well as the details.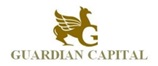 Michael was very articulate, right to the point, knew his stuff, and provided a very good layout of what are the key steps an organization must go through. He explained terms related to technology, and the price was also right. Michael has a very good tool that pulls information together so that has been quite helpful.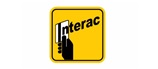 180 Systems was instrumental in Capstone Infrastructure's selection of a general ledger system. Their efficient methodology, comprehensive approach and deep expertise significantly aided our decision-making process, enabling us to identify the right system for our needs.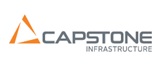 Business Services
180 Systems is very professional, very competent, and we have nothing but great things to say. In fact if anything, I remember Michael suggesting using Pat for implementation support during the system selection phase. We eventually did follow his recommendation, and perhaps should have listened to Michael a little more from the early days. We were doing our own implementation, then we encountered methodology problems, and we felt we were losing it a little. Michael reminded me that Pat was available, so Pat came on board to do a health check, interview team members, provide documentation, and give executives a list of gaps and recommendations. At that point we convinced Pat to stay with us and continue to be engaged, "owning" the project on a part time basis. With her assistance and leadership we've been able to get back on track, largely thanks to Pat.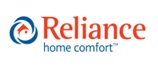 "Michael Burns helped us beat the bushes, see what was out there and narrow down the suppliers. We didn't know what was available, Michael is obviously much more up on what is out there. He did a very thorough analysis of what we needed. He also did a process analysis and turned it into an RFP which we could submit to vendors once we got to that point. We're glad that we used him to get through that process. I can't imagine trying to get through that maze without his experience and knowledge. He has a thorough approach, he tries not to leave any stone unturned, because it is a very specialized kind of thing. This is not kitchen cabinets, this is mission critical stuff. Once we got signed up with the vendor, Pat Wade took over as external project manager. We had been working with her for several years before Michael so we were thrilled that we were able to work with her on this. She is not involved in day-to-day nitty gritty things. She has a lot of knowledge and expertise in the business. Her depth of knowledge is amazing, I don't believe there's anything in an ERP implementation she hasn't seen before."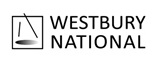 Michael was good, very thorough. He assessed problems with a botched implementation of a system, and put together a benchmark for rating requirements for a new system. He advised us on our legal rights related to the problems with the original implementation, and assisted us with gathering information and ranking the various vendors. He was able to filter the 'smoke and mirrors' that the vendors presented.