Business Services
Michael understands what we do at Zebrano very well. We have worked with him several times over the years. We needed to automate accounting processes, and started a year ago. We looked at various options, already programmed or custom. We hired Michael to define our needs and use them to develop an RFP to present to the vendors. He was on all the calls with suppliers. Michael was quite tough on the vendors which we liked. In the end we went with a custom solution. Michael paired the programmer with a database programmer who was excellent. We were able to keep our existing system and convert all the data. We're using it and it's working really well. Michael put us together with the right people.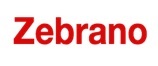 Transportation and warehousing
180 Systems is very thorough and gets down to the nuts and bolts of the business to get a thorough understanding of what our user requirements are and understanding of process flows. They ask a lot of good questions about why things are done a certain way and are very good at probing users to discover their issues and formulate requirements that a new system needs to address. 180 Systems gets people relaxed and engaged quickly, focuses on the issues and keeps things moving along. For companies that don't have someone on board that has ERP selection experience, 180 Systems is a great help. They get beyond the "dog and pony show" of vendors, cutting through to the core functionality that does or does not meet your requirements. I'd recommend 180 Systems to any medium sized company where IT resources are scarce, even to larger companies where IT departments don't have the experience with what S/W is out there, whereas 180 Systems has it all and been there done that.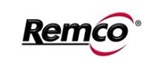 Hospitality
It was a pleasure working with 180 Systems. I am very satisfied overall with the work. If I have anything else of this kind I would definitely contact them first without any hesitation. During the process they gained an understanding of our systems, what the expectations are and what the software provider is supposed to deliver. 180 Systems can also be a valuable resource during implementation providing high level support of project management.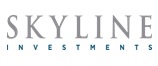 Construction
180 Systems helped us select a Financial System. We had quickly determined that we should stick with our existing system and get more out of it, and 180 Systems helped us with our requirements. They also helped us select a system for Construction Management and Project Management. I liked their methodology and the approach used to engage people and draw out information. People feel comfortable talking to them and they don't come across as typical know-it-all consultants. They are easy to talk to. They are very easy to work with, knowledgeable, and I have a lot of time for them and would use 180 Systems again in a minute.
Not For Profit
180 Systems knows what they are doing and understands the needs and requirements of their clients. They did a thorough assessment to get an understanding of our business, I like that part. They came up with options and solutions, and based on all the pros and cons let us decide what course of action is to be taken. I would say they are thorough, diligent and understands the needs of our organization.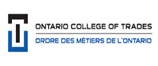 180 Systems is outstanding – very knowledgeable, very thorough, very good at keeping us on point during discovery meetings. They helped us make sure we spent time as efficiently as possible, not wandering, and not taking hours to do something when it should take a short time. Feedback from everyone was positive. The management team was thoroughly impressed with their work, flexibility and results. They provided outstanding value for money. It could not have gone any better. If anybody is looking for help in deciding on a platform I would recommend 180 Systems in a heartbeat.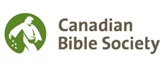 We were very satisfied with 180 Systems who are very thorough and knowledgeable. We couldn't have done it without them. I would recommend 180 Systems for small and medium companies trying to select new systems, anyone trying to make same kind of informed choice in a thorough and logical manner.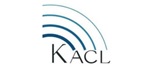 180 Systems are very knowledgeable, know what they are talking about and able to bring their expertise to marry all the information in a format that everyone could understand. Besides technical knowledge and experience, they also understand the business flows and business issues which generated many conversations on both the technical and business sides which we appreciated the value that they had brought to our business challenges. They were also able to effectively communicate and bring everyone onside.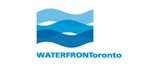 Expert Witness
Michael did an excellent job on the work that he did for my client. Michael was very clear upfront about his budget and schedule, and came within the budget he set out and basically on schedule. He was very diligent and thorough in his approach to the issues, and he provided his report very promptly. He worked very hard, including working over holidays and weekends and late evenings. His turnaround time was very fast; he was responsive, he listened to feedback that was provided and incorporated that into his work product.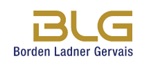 We did an extensive search for the appropriate expert consultant for a litigation on a systems related issue. Michael's qualifications and background fit our requirements. Michael always dealt with us in a professional way. Michael provided two reports commenting on the system that was put into place in the matter under litigation. We enjoyed working with him both on the phone and in person.