Marketing
My thumbnail on Michael – we got along really well and he was extremely helpful. I just give him plus marks on everything. He was so fair, honest with us, reasonable with his price, just a class act. We learned so much doing the ERP with Michael. The vendor always says they can do anything for you, then you get into a relationship, and that's dangerous. With Michael, we were able to ask the tough questions and not be swayed by the vendor's marketing.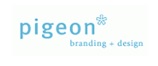 A trusted friend and financial professional recommended 180 Systems as an expert in financial software applications for mid-size companies such as ours. The recommendation proved to be right on the money as they were a perfect fit for our requirements. Not only are they focused action-oriented and a quick study, but also have expert knowledge base that is as deep as it is wide. We were very pleased with the process that 180 Systems lead us through and recommend them without reservation.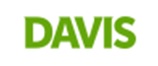 Mining
I found 180 Systems to be knowledgeable of the IT environment and practical in terms of understanding our requirements and determining appropriate systems to evaluate. 180 Systems provided good value in terms of system selection.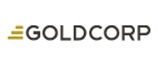 Michael is an expert in the subject matter, he understood our process and was able to adapt to our situation.  He was analytical, detailed, did a nice job of herding cats which is a big part of the project. I think he was comprehensive, very systematic.  He didn't ever overlook anything, and had a nice balance of what was important and what was not important to us.  He was a good fit for what we needed, a catalyst for the process, making it all happen. He helped keep our energy level up, just pushing us forward in a very professional and organized fashion.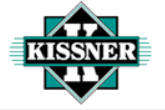 Media
We were searching for a new financial system, he helped us write an RFP, and to boil all the information down to narrow down the list of vendors. Then he was with us for the vendor demos, and he was really really good at helping us focus on the difficult things. His ability to help focus you on the important stuff is invaluable and his ability to boil down amounts of business information into empirical hard data is great. His approach was very casual and matter-of-fact, and still brought all the gravitas based on his experience and professionalism. He was able to cut through all the noise to understand what we were really looking for. I would recommend him to anybody. I would say if you're looking for someone to help you with selecting a business system, call him.