Manufacturing
I am happy with 180 Systems' work and generally thought it was very good. I liked the approach, the pricing was reasonable and their use of time was well managed. We considered using a larger consulting company, but ruled them out as they were considered not as cost effective as 180 Systems.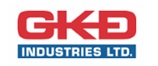 180 Systems was good, kept us in line, and really knew what they were talking about, which was evident right away – that was very helpful for us. The best thing about 180 Systems is that everybody who dealt with them was quite impressed with their background. They have their tool chest, forms and processes, and pulled them out and got right down to work. It surprised us at some of the stuff they were able to do.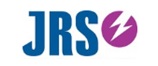 Lawrence did exactly what we wanted to have done. We needed someone else to sort through all the systems, and find out which were the best for us. Though we knew the top three, through the work of 180 Systems we decided to select a different system at a much lower cost than one of the top three. Some of us had some experience dealing with evaluating systems but we were too busy to focus, so Lawrence took that "bull by the horns" and ran with it. He took a very disciplined approach to the process and handled all the required legwork. Because of his background, he would ask the penetrating questions and keep the vendors in line and sharp. The way he ran the process, pencils were sharpened sufficiently to offset the cost of 180 Systems fees, so it didn't really cost us anything, in my opinion.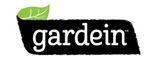 We were very impressed with Michael and the work done by 180 Systems. We looked to an outside source to assist us with the system selection process as we did not have much experience with this in house. Michael is very knowledgeable in the field, and his multi-faceted approach to the RFP process is well thought out. Services were provided in an objective, professional manner. In addition, the consulting fees were reasonable. I would unequivocally recommend the services of 180 Systems.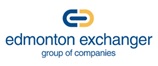 At the time, Railtech was looking to replace their existing system, and didn't have the expertise internally. We did some research, but were not making much progress. We asked our auditors for advice, but felt they were trying to fit them into the systems they already knew. Then I saw Michael mentioned in the CA Magazine, an independent consultant who knew the industry, so we decided to start a dialogue. We were looking for someone independent, who had knowledge of the different systems available, and that's what we got with Michael. In terms of Michael's approach, our group found him to be very organized, methodical, and very knowledgeable about the various systems. We were happy with the overall process and results. In hindsight, it might have been helpful to involve 180 Systems during the implementation phase, for advice and oversight.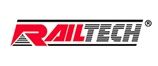 Working with Michael was fine, great, worked for me. He was methodical with how he went about the project. There were lots of people on the internal team, and he was able to get input from the key people. He also worked well with the vendors and provided us with good materials on the various products so we could evaluate them. He had a point system for rating the suitability of the systems which allowed us to narrow the choices and focus the team on those concepts.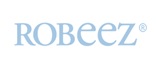 Business Services
180 Systems is very professional, very competent, and we have nothing but great things to say. In fact if anything, I remember Michael suggesting using Pat for implementation support during the system selection phase. We eventually did follow his recommendation, and perhaps should have listened to Michael a little more from the early days. We were doing our own implementation, then we encountered methodology problems, and we felt we were losing it a little. Michael reminded me that Pat was available, so Pat came on board to do a health check, interview team members, provide documentation, and give executives a list of gaps and recommendations. At that point we convinced Pat to stay with us and continue to be engaged, "owning" the project on a part time basis. With her assistance and leadership we've been able to get back on track, largely thanks to Pat.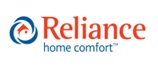 Transportation and warehousing
180 Systems is very thorough and gets down to the nuts and bolts of the business to get a thorough understanding of what our user requirements are and understanding of process flows. They ask a lot of good questions about why things are done a certain way and are very good at probing users to discover their issues and formulate requirements that a new system needs to address. 180 Systems gets people relaxed and engaged quickly, focuses on the issues and keeps things moving along. For companies that don't have someone on board that has ERP selection experience, 180 Systems is a great help. They get beyond the "dog and pony show" of vendors, cutting through to the core functionality that does or does not meet your requirements. I'd recommend 180 Systems to any medium sized company where IT resources are scarce, even to larger companies where IT departments don't have the experience with what S/W is out there, whereas 180 Systems has it all and been there done that.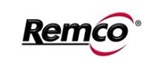 Hospitality
It was a pleasure working with 180 Systems. I am very satisfied overall with the work. If I have anything else of this kind I would definitely contact them first without any hesitation. During the process they gained an understanding of our systems, what the expectations are and what the software provider is supposed to deliver. 180 Systems can also be a valuable resource during implementation providing high level support of project management.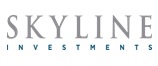 Not For Profit
180 Systems knows what they are doing and understands the needs and requirements of their clients. They did a thorough assessment to get an understanding of our business, I like that part. They came up with options and solutions, and based on all the pros and cons let us decide what course of action is to be taken. I would say they are thorough, diligent and understands the needs of our organization.