Manufacturing
We were all quite impressed with the completeness of the process in a compact way. The methodology was great. I have been through these before, and sometimes this type of process is quite extended, and results might take a lot longer than the approach by 180 Systems that gets to the heart of the matter in a shorter time frame. Their approach includes meeting with the people in the major functions of the organization with pointed questions, and highlights the important issues, not the minor things that do not affect the decision. With 180 System's help we were able to get to the RFQ quicker than we would have otherwise. We were very happy with 180 Systems' work.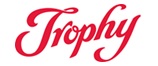 I am happy with 180 Systems' work and generally thought it was very good. I liked the approach, the pricing was reasonable and their use of time was well managed. We considered using a larger consulting company, but ruled them out as they were considered not as cost effective as 180 Systems.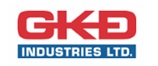 180 Systems was good, kept us in line, and really knew what they were talking about, which was evident right away – that was very helpful for us. The best thing about 180 Systems is that everybody who dealt with them was quite impressed with their background. They have their tool chest, forms and processes, and pulled them out and got right down to work. It surprised us at some of the stuff they were able to do.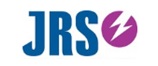 Michael was able to take what our people were saying and boil it down to exactly what was needed and how the system needed to work. We sent that out to eight or nine vendors, and when they responded, he was able to rate them on a scale of one to ten in terms of meeting our requirements, and also what customization would be required. These are all things he has done over and over again, but for us the process was perfect. He doesn't operate from a certain bias, he tries to steer you. So he did a wonderful job.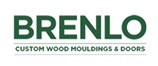 Lawrence did exactly what we wanted to have done. We needed someone else to sort through all the systems, and find out which were the best for us. Though we knew the top three, through the work of 180 Systems we decided to select a different system at a much lower cost than one of the top three. Some of us had some experience dealing with evaluating systems but we were too busy to focus, so Lawrence took that "bull by the horns" and ran with it. He took a very disciplined approach to the process and handled all the required legwork. Because of his background, he would ask the penetrating questions and keep the vendors in line and sharp. The way he ran the process, pencils were sharpened sufficiently to offset the cost of 180 Systems fees, so it didn't really cost us anything, in my opinion.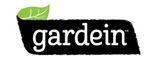 We were very impressed with Michael and the work done by 180 Systems. We looked to an outside source to assist us with the system selection process as we did not have much experience with this in house. Michael is very knowledgeable in the field, and his multi-faceted approach to the RFP process is well thought out. Services were provided in an objective, professional manner. In addition, the consulting fees were reasonable. I would unequivocally recommend the services of 180 Systems.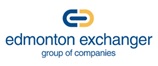 At the time, Railtech was looking to replace their existing system, and didn't have the expertise internally. We did some research, but were not making much progress. We asked our auditors for advice, but felt they were trying to fit them into the systems they already knew. Then I saw Michael mentioned in the CA Magazine, an independent consultant who knew the industry, so we decided to start a dialogue. We were looking for someone independent, who had knowledge of the different systems available, and that's what we got with Michael. In terms of Michael's approach, our group found him to be very organized, methodical, and very knowledgeable about the various systems. We were happy with the overall process and results. In hindsight, it might have been helpful to involve 180 Systems during the implementation phase, for advice and oversight.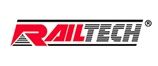 Working with Michael was fine, great, worked for me. He was methodical with how he went about the project. There were lots of people on the internal team, and he was able to get input from the key people. He also worked well with the vendors and provided us with good materials on the various products so we could evaluate them. He had a point system for rating the suitability of the systems which allowed us to narrow the choices and focus the team on those concepts.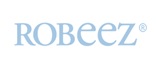 We needed someone who would be objective and not just sell us a solution. We also needed someone with a strong technical understanding, as well as expertise in our industry – apparel manufacturing and distribution. We engaged Michael Burns who far exceeded our expectations. I hold him in the highest regard, as he was always focused on the best solution for our company. I would highly recommend his company, 180 Systems, if you are thinking about changing your existing system.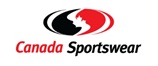 Michael's very good.  Michael definitely provided value and food for thought which is not always the case with consultants.  He has a wealth of knowledge in the field, so when he even reaches conclusions that I might not necessarily like, they are still valuable.  I grew to respect him enough to know that he can know better than I do. As a person he's a great guy, very professional, knows his stuff, and listens and understands and thinks.